Are you all set to join the all-girls team? Or are you already a part of the girls' team?
Whatever the scene is, this article is for you and all the graceful ladies out there who are looking for inspirational and empowering names for their lady squad.
Lady Team Name Ideas | Strong, Pink, Old Lady Team Names for Sports, Golf, Bowling, Basketball, Fantasy Football 
There are a lot of reasons why your lady team needs a good team name. Firstly, a good name will enhance their bond and unify them as one.
Secondly, it will inspire and motivate them for greater achievements, and thirdly, it will give them a sense of identity and belonging.
Don't you want your lady team to possess all these qualities too? If yes, then you need to make sure that you choose the best and ideal name for your lady squad.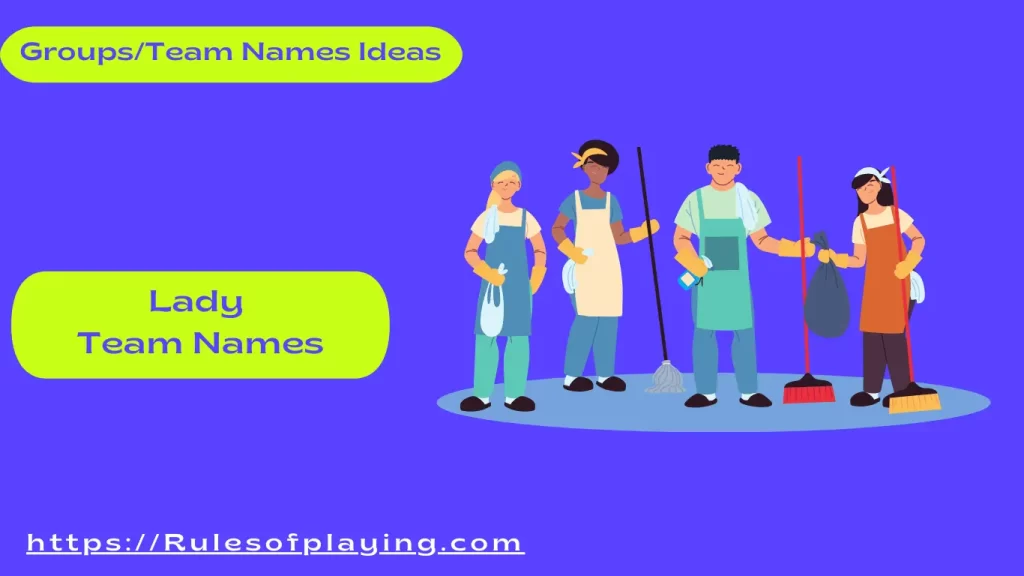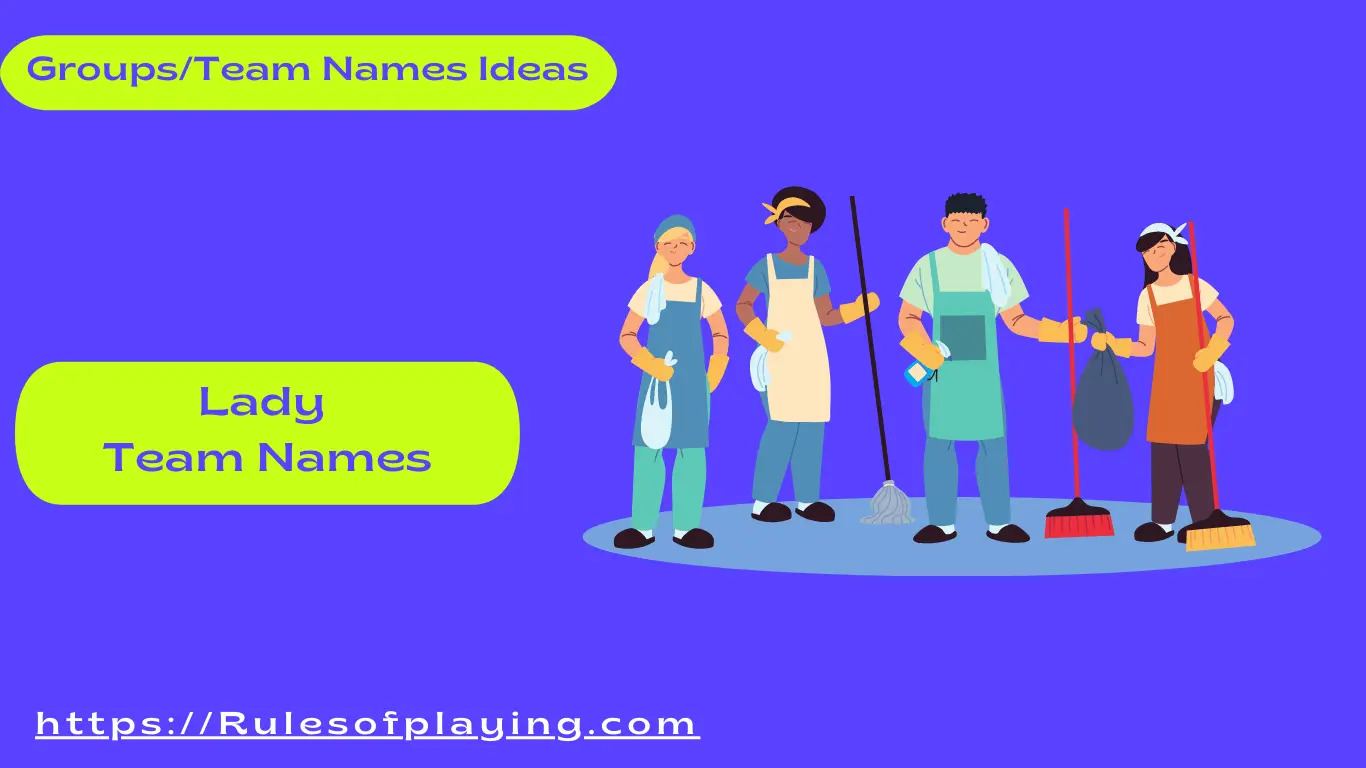 Lady Team Names
Here are some amazing and great team name suggestions for all the gorgeous ladies out there:
1. The Leading Ladies.
2. United Ladies.
3. Lady Birds.
4. Promising Ladies.
5. The Living Legends.
6. Independent Ladies.
7. Breaking Stereotypes.
8. The Her-story Makers.
9. Lady Gems.
10. Lucky Ladies.
11. The Courageous Hearts.
12. The Wonder Women.
13. Bandit Queens.
14. Wild Blondes.
15. A League Of Our Own.
16. Brave Figures.
17. Boss Ladies.
18. Self Made.
19. Thunder Force.
20. Sorry Not Sorry.
21. Stand Still & Look Pretty.
22. Hot Topic.
23. Grown Women.
24. Ladies First.
25. Hustling Divas.
26. Love For Self.
27. Not Your Barbie Girl.
28. Stronger Together.
29. Boss Beaches.
30. The Savages.
31. Running The World.
32. Upgraded Version.
33. Ladies On Fire.
34. Lady Storm.
35. The Perfectionists.
36. Lady Charm.
37. The Graceful Bunch.
38. Flawless.
39. Imperfectly Perfect.
40. Can't Hold Us Down.
41. Lady Killers.
42. Glitz & Blitz.
43. The Lady Force.
44. Unstoppable Storm.
45. The Dazzling Fancies.
46. Fusion Girls.
47. Savage Souls.
48. Diamond Ladies.
49. Fearless & Flawless.
50. Slaying Forces.
51. The Matriarchs.
52. Passionate Ladies.
53. Lady Compassion.
54. Lady Impact.
55. Elite Class.
56. Wild Birds.
57. Lady Gang.
58. Ladies On The Move.
59. Tough Pack.
60. Queen Bees.
61. Lady Devils.
62. Venus Vixens.
63. The Victorious Squad.
64. Lady Blizzard.
65. Crazy Ladies.
66. The Winning Tribe.
67. Fiery Passion.
68. Charged Up.
69. Lady Alliance.
70. The FemForce.
>>>>> Read Also:  "Funny Catchy Camp Team Names Listed"
Tips for Choosing Lady Team Names for Your Squad
For your inspiration, we have listed these 70+ inspirational team name suggestions. So whether you are participating in sports or any social event, this list got you covered.
These names will not only enhance enthusiasm and self-esteem in your team members but also influence the way others respond to your team.
They will help you to portray the unique identity of each lady within a unit and the spirit of your team. So go ahead and see what names fit your lady perfectly.
If none of the above options fit your lady squad, then create your own team name using the following guidelines:
1. Find Common Interests:
Maybe the thing that binds you and your lady pals is the fact that you all share a common interest.
Just think about what you and your pals have in common and what are your likes or dislikes. This will help you to generate a lot of options.
2. Use Motivational Words:
No one will cheer for you if you do not know your own worth. So make sure that your choose encouraging words that not only give your team strength but also show everyone that you are the lady bosses.
3. Avoid Offensive Words:
Choosing an epic name does not mean that you degrade your opponent. A little fun is okay but never choose offensive and inappropriate words for your opponents.
This will only damage your team's reputation. So, choose your team name wisely to avoid unnecessary problems.
4. Be Inclusive:
Make sure that your entire team loves the name. Include your team members in decision making too. There is no point in finalizing a name if your team is not happy with it.
>>> Read Also:   " Majorette Dance Team Names "
Conclusion
There you go! We have listed the best suggestions for your lady queens. Now it is up to you to take these names forward and set your mark.
Honestly, no one will notice your team if it lacks uniqueness. If you want your lady team to get noticed, then make sure that your name is encouraging enough to boost the morale of your team and help them to stay confident in every task.