Honestly, nothing is more relaxing than taking some time out with your loved ones and experiencing camping. Usually, in every camp, there are leaders who are in charge of participants.
This camping experience gets more fun if participants are divided into teams. These give them an opportunity to challenge each other and make beautiful memories.
You can make this adventure more exciting by giving each team a unique name.
Camp Names | Funniest, Catchy, Church, Boot, Scary Camping Team Names for Summer, Youth, Christian- 2022
Choosing a good camping team name is the best way to have fun and participate in healthy competitions. Also, it helps you to look the best among the rest.
So, if you want everyone to remember and appreciate your team, then choose your team name wisely. After all, a camp team achievement begins with a good camping name.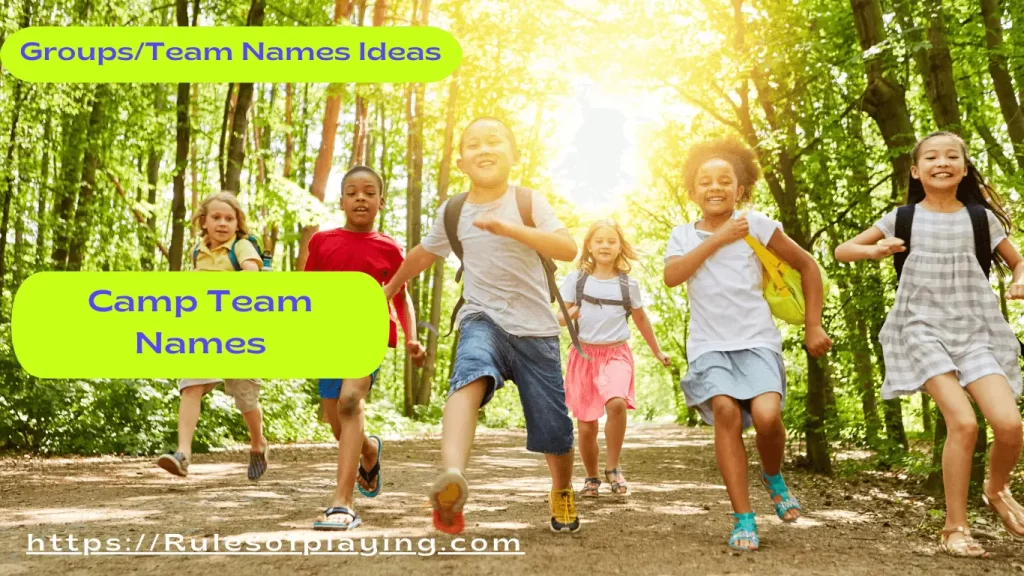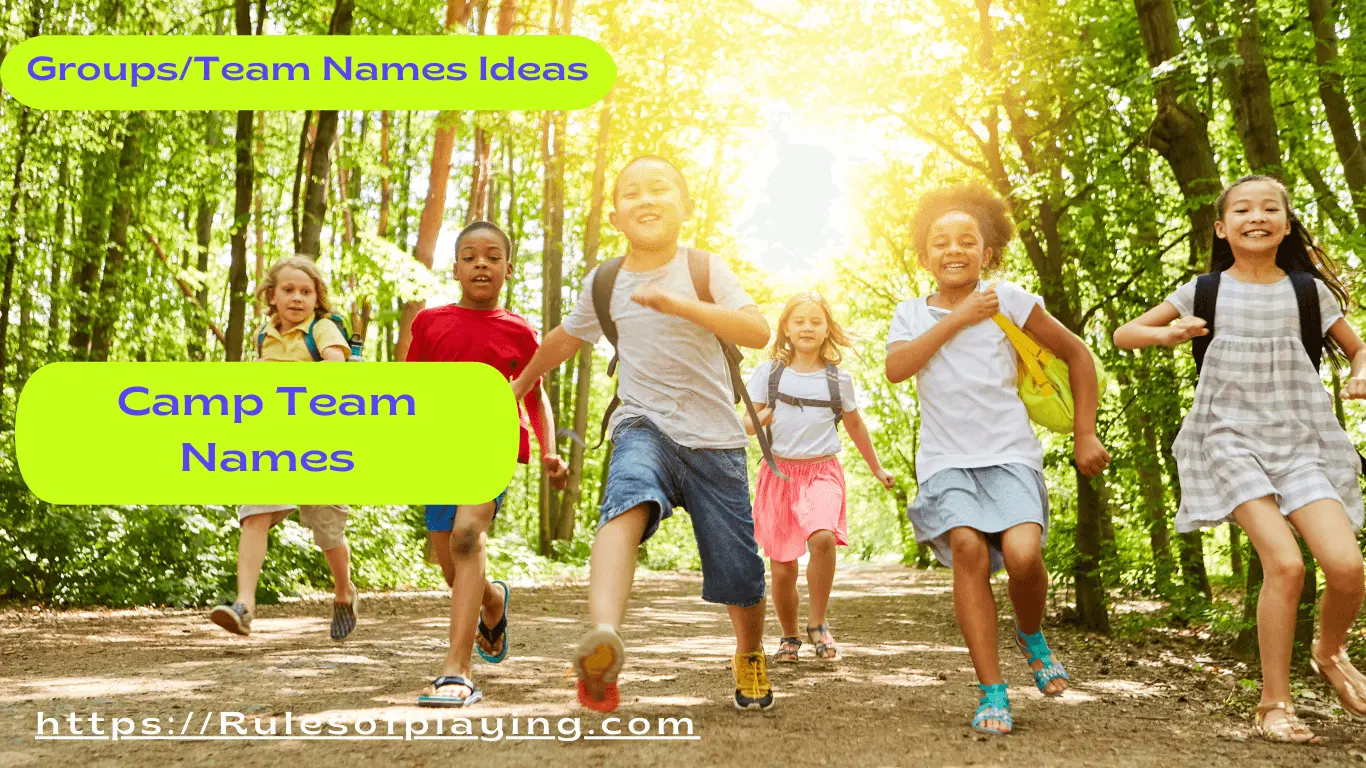 Camp Team Names
1. Under The Stars.
2. The Oddballs.
3. Wild Bunch.
4. Happy Campers.
5. Star Lovers.
6. Firewood Alliance.
7. The Funky Group.
8. Heavy Weights.
9. The Coffee Crew.
10. We Rock.
11. The Wanderers.
12. Born Adventurers.
13. Phones Banned.
14. Roasted Marshmallows.
15. Snorts In Shorts.
16. Girls On Vacation.
17. Nap Experts.
18. Lazy Maniacs.
19. The Gossip Queens.
20. North Stars.
>>>>> Read Also:  " Best Funniest March Madness Team Names "
21. Pine Cones.
22. Snakes & Ladders.
23. Wood Cutters.
24. The Chillhouse.
25. The Grilling Battalion.
26. Meat Attackers.
27. Wild Hikers.
28. The Cry Babies.
29. The Inactive Squad.
30. Outdoor Alliance.
31. Real Courage.
32. Wilderness Warriors.
33. Summer Lovers.
34. Sunny Babies.
35. Hangover Ninjas.
36. Sunny Smiles.
37. Fun In The Sun.
38. Fresh Starters.
39. Camping & Chilling.
40. The Resting Bears.
41. Sunscreen & Mospel Society.
42. Flies No More.
43. Barefoot Runners.
44. Nature Lovers.
45. BBQ Sauce Society.
46. The Storytellers.
47. Tent Experts.
48. Star Gazers.
49. Hiking Pros.
50. Sneaky Sneakers.
51. Nature Bond.
52. Always Hungry.
53. Food Maniacs.
54. New Day, New Adventure.
55. Wild & Free Souls.
56. The Food Rangers.
57. Happy Hikers.
58. Camping Falcons.
59. The Burgers Nation.
60. Trailblazers.
61. Get Together With Nature.
62. Sunlight & Shine Bright.
63. Nature Call.
64. Campside Fun.
65. The Glamorous Bunch.
66. The Sloppy Squad.
67. Firing Up The Grill.
68. Lit Campers.
69. Woody Woodpeckers,
70. Chilling & Glamping.
>>> Read Also:   " Famous Adorable Shark Team Names"
Tips for Choosing Best Camp Name for Your Team 
If you are also planning to go on this adventure and looking for catchy name suggestions, then the above list is for you.
We have listed 70+ name suggestions in this list, so whether you are camping with your friends, colleagues, or family members, there are high chances of you finding an ideal team name below.
However, if you want to create your own team name, then read the tips below this list to get your creative juices flowing.
Create your own fun team name using the following guidelines:
1. Choose A Name That Matches The Vibe Of Your Team:
There is no point in choosing a name for your team if it does not reflect your team's spirit.
Choose exciting words that show how excited you are for camping and match the vibes of your team.
2. Use Your Favorite Memories:
Think about your favorite memories while camping. Do you remember any embarrassing or funny stories during your previous camping experience?
This will help you in generating a lot of unique and fun options.
3. Take Inspiration From Camping Activities:
Camping is not just an adventure where you make tents and chill. There are so many activities that you do while camping, like cooking, hiking, and playing.
Just think about the activities that you are planning to do while camping.
Think about words that best describe those activities and then incorporate them into a team name.
4. Think About The Things You Like About Camping:
Think about the things you love about camping. It includes any little thing.
Maybe you love spending time with your loved ones, you love to cook, you love to stay up all night, have tea sessions with your friends, or go hiking till you get tired.
After that, make a list of words that come to your mind when you think about these things. This will help you in creating a unique and memorable name.
Conclusion
Camping is an amazing experience that no one should miss in his life. You can make this experience memorable by choosing an epic team name-a name that makes you smile even after years.
For that, you can count on this list for some awesome and exciting name suggestions.