If you are a yellow team member and searching for some good name suggestions, then trust me, you are definitely going to find some dope names here.
Yellow is one of the primary colors and the most energetic and optimistic color. It is the color of sunshine and represents happiness, intellect, energy, and optimism.
A yellow color team name also gives players an edge over opponents. Who wouldn't get nervous while facing a team called "Yellow Dragons" or "Yellow Demons," right?
Yellow Team Names Ideas | Strong, Funny, Powerful, Creative Team Names List
However, we can all agree to this that though a good and strong team name automatically gives you an upper hand but coming up with a perfect name is never easy.
All of the names on the internet are too old now. Even if you find one, your team members reject it.
So, you keep searching till you all settle for whatever you can find on the last day.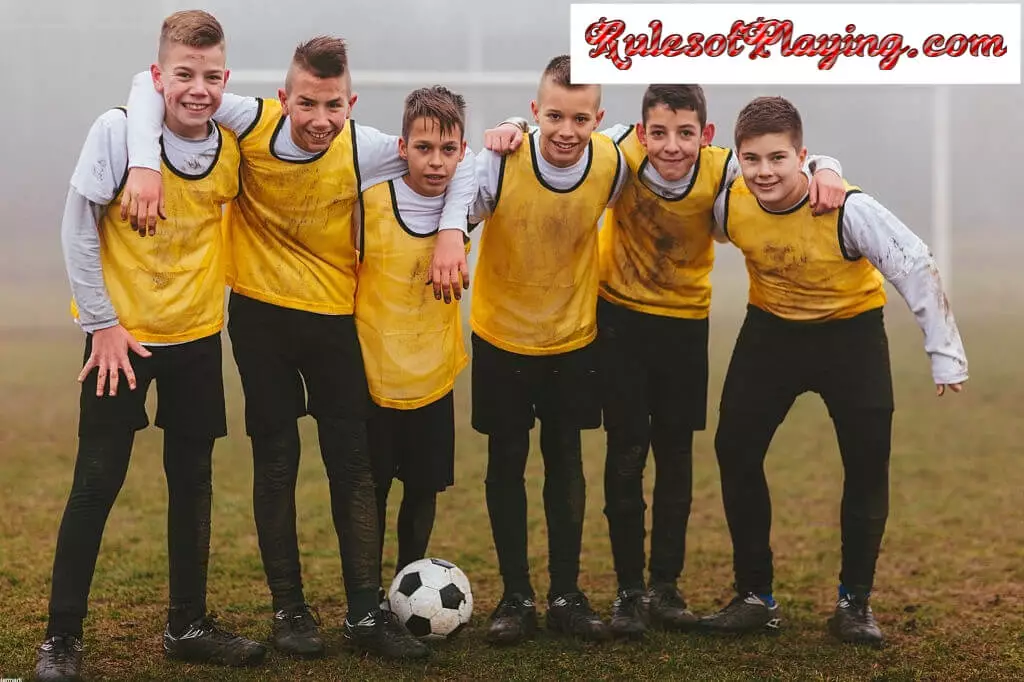 That is why we have created a huge list of suggestions for you that you are definitely going to like.
Pick any name from this list to motivate and cheer your team.
If you want to create your own team name, then do check out the guidelines at the end of this article.
We have created a list of Cool, Funny, Strong, and Creative team names below:
Cool Yellow Team Names
Do you want a team name that is a bit different than usual? Do you want to show how sharp-witted and smart your team is?
This is your place, then. In this list, we have written some cool team name suggestions that will surely make your presence felt on the ground.
Yellow Blizzards.
The Yellow Tribe.
Sunflowers.
Yellow Gladiators.
Scorching Sunrays.
Queen Bees.
Saffron Battalion.
Golden Girls.
Mustard Madness.
Tweetybirds.
Mighty Yellow.
Bumblebees.
Army Of Yellow.
Chicks Club.
Fireballs.
Related Post: Cool & Attractive Pink Team Names Listed!
Funny Yellow Team Names

A hilarious team name is the best way to win hearts in the ground. No one likes to support a team that has a boring and dull name.
You automatically gain the attention of the audience if your team name is epic and hilarious. Keeping this in mind, we have written some hilarious name suggestions for you.
After using these names, trust me, no one is going to forget about your team in a long, long time.
Yellow Yellow, Dirty Fellow.
Scrambled Eggs.
Cheese Slices.
Egg Yolks.
Yellow Gummybears.
Overripe Bananas.
Potato Heads.
The Cheddars.
Bell Peppers.
Gold Diggers.
Minions.
Banana Peels.
Pineapple Patrol.
Ugly Ducklings.
Strong Animal Themed Yellow Team Names
Imagine participating in the competition and facing "Yellow Pythons" you are surely going to get nervous competing against them, no?
That is the importance of a strong team name. We know how much time-consuming it is to find a strong team name.
That is why, to ease you from the stress of finding a strong team name, we have listed some name suggestions below that are surely going to strike fear in your opponent's heart.
Yellow Hawks.
Ghost Crabs.
Yellow Pythons.
Yellow Vultures.
Roaring Lions.
Hoverflies.
Yellow Cheetahs.
Yellow Dragons.
Yellow Bears.
Yellow Panthers.
Yellow-jackers.
The Vipers.
Creative Yellow Team Names
No doubt, yellow is the most versatile and unique color, and you can create so many names after taking inspiration from this color.
From fruits to animals, there are so many things in yellow color to take inspiration from. You can never run out of ideas when it comes to creating names with yellow color.
We have also listed some creative suggestions for you:
Yellow Flames.
Citrine Crew.
Yellow Mellow.
Yellow Barbarians.
Better In Yellow.
Yellow Light.
Sunshines Mixed With Hurricane.
Back In Yellow.
Sunshine Warriors.
Yellow Magic.
Yellow Pearls.
Golden Hour.
Yellow Highlighters.
How to Find a Unique, Cool Yellow Team Name?

If you want to create your own team name, then read these guidelines for a head start.
1. Take Inspiration: You can take ideas from your favorite things that are yellow in color. You can use anything in your team name that is yellow in color.
For example, Lemon, Duck, Sun, Banana, Lion, Python, etc.
2. Use Different Shades Of Yellow: Yellow is not just one color. You will find so many unique and unusual shades of yellow on the internet.
Use those shades to create a creative and unique name.
3. Choose A Shade Of Yellow That Reflects Your Team: What color do you think best reflects your team? What comes to your mind when you think about your team members?
Make a list of all those words and then merge them with shades of yellow to create a unique team name.
4. Take Suggestions: Do not forget to take suggestions from your team members too.
Make a list of all things that they like and then create a name from those things.
Related Post:100+ Creative Fashion Group Names Listed
Conclusion
Yellow is a bright and beautiful color. It portrays a strong impact on opponents.
That is why we have tried to write all strong and creative names in this article for you to make an epic entrance in the ground.
If you want to add more suggestions, then feel free to comment.