Last Updated on August 28, 2021 by admin
As we all know that Spanish is the official language of beautiful country Spain that is located on the continent of Europe. People living in Spain love this language and they mostly prefer to chat and create groups in their mother language. Group chats are the best way to stay connected with your family and friends. They not only enhance the bonding of your social circle but also strengthen friendships.
If you are also fond of Spanish and interested in creating a family group but do not know epic and extraordinary Spanish terms then do not worry because this article is especially for you.
Spanish Group Chat Names | Unique, Attractive, Catchy & Funniest Spanish Group Chat Ideas
Finding a Spanish chat name might sound difficult because you need to find good words and phrases that suit your group members perfectly but trust me, it is not. For your inspiration, we have listed 40+ epic suggestions below that you are definitely going to like.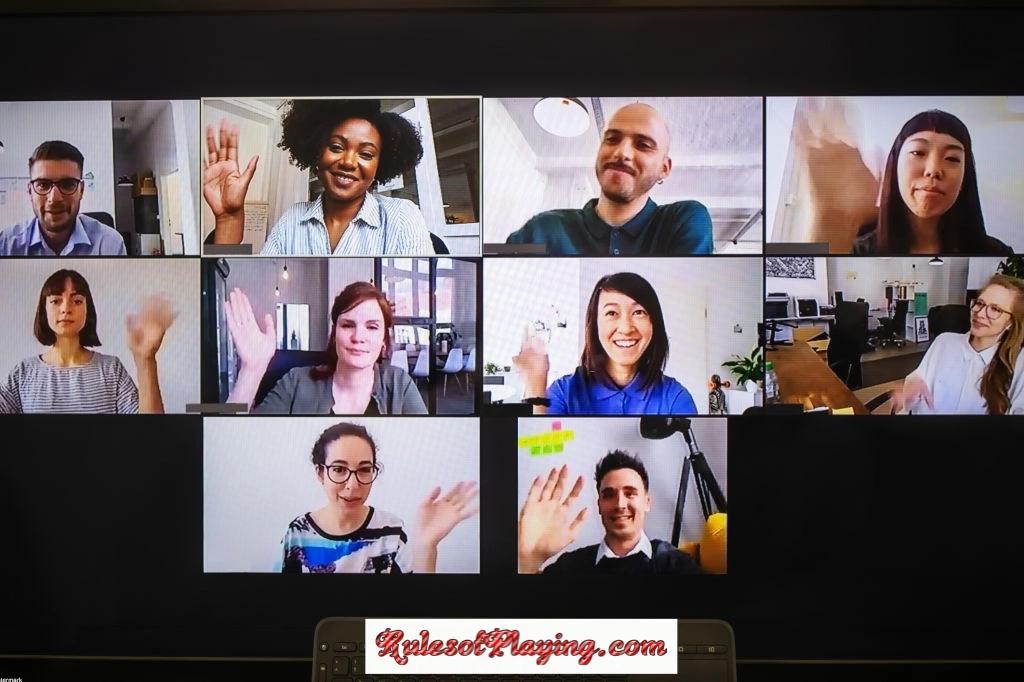 However, if you are interested in creating your own group chat names then do checkout the guidelines at the end of this article. These tips will definitely help you in creating unique and creative group chat names. We have arranged a list of Unique, Funny and Catchy Spanish group chat names below:
Unique Spanish Group Chat Names
A group chat is the place where all exciting events are planned. It's where you discuss next weekend plans, ask best photos to post, make game plans or share your emotions. Whether you have groups with best friends, siblings or cousins, you still need a unique name for each group so that you do not mix up the groups. A unique name not only sets your group apart but also enhances your bond with each other. So, here are some unique and creative group chat name suggestions for you:
MatandoJuntos:  Slaying Together.
Charlatanas:  Chatterboxes.
Club De Chat:  Chat Club.
HabladoresDulces:  Sweet Talkers.
BuenasVibraciones: Positive Vibes.
JuntosPara Siempre:  Together Forever.
No Pasa Nada:  No Worries.
El MejorCirculo:  The Best Circle.
Sin Escalas:  Non-Stop.
ConexiónDe Amigos:  Friends Connection.
MejoresAmigas:  Best Friends.
Hakuna Matata:  No Worries.
El MejorGrupo De Todos:  Best Group Ever.
MejorJuntas:  Better Together.
Related Post: List of Powerful Family Group Chat Names 
Funny Spanish Chat Groups Name 
A funny name is the best way to create a memorable and loving group. It is the best way to mend broken bonds and enhance the friendship with your friends or siblings. Whether you are creating a group to plan your weekends or to share memes, a funny name not only makes your group chat more fun but also makes everyone smile even if they are having a bad time. So, here are some hilarious suggestions that will definitely make everyone smile in your group::
Los Errores:  The Mistakes.
¡Chale:  Give Me A Break.
Dormilonas:  Sleepyheads.
Las Vergüenzas:  The Embarrassments.
MontónDe Retrasos:  Bunch Of Retards.
Fresa:  Spoiled Brats.
Sin Ataduras:  No Strings Attached.
HabladoresDe Basura:  Trash Talkers.
Susurradoras:  Whisperers.
AccionesDe Memes:  Meme Stocks.
Personas Con Las Que Vivo:  People I Live With.
Loco Loco:  Crazy Crazy.
NotificacionesContinuas:  Non-stop Notifications.
Club De Drama:  Drama Club.
Locos Charlatanes:  Mad Chatters.
Mi LocaFamilia:  My Crazy Family.
Catchy Spanish Group Chat Names
A group chat is the place where you share your ideas and emotions with your closed ones. It is the best way to stay connected with your loved ones all the times. A catchy group name is the best way to make your group look the best, a name that makes your smile as soon as it appears on your phone screen. So, here are some catchy group chat name suggestions for you:
SiempreConectado:  Always Connected.
Mis Amigos:  My Folks.
Amigas De Por Vida: Friends For Life.
GenteQue Amo:  People I Love.
Mi Gente:  My People
Club De Genes:  Genes Club.
ManadaDe Nerds:  Nerd Herd.
Hermanas antes que Señores:  Sisters Before Misters.
Tequiero:  Love You.
 Corazon ACorazon:  Heart To Heart.
ChicasChismosas:  Gossip Girls.
Amigos:  Friends.
Fiesta Animal:  Party Animals.
MetasGrupales:  Group Goals.
How to Find a Unique Spanish Group Chat Name | Making Your Own Chat Name
Here are some tips which will help you to create a group chat name:
1- Take Inspiration: Take inspiration from your favorite characters, movies, shows, quotes and lyrics to create group chat names. You can also merge different words to create a unique and epic name.
2- Choose Names That Describe Your Group:  What comes to your mind when you think about your group? What is the common thing among your group members? What do you guys mostly discuss in the group chat? Is there any phrase that best describes the traits of your group? Make a list of all the words that come to you mind after thinking of these questions. This will help you to create a unique name.
3-Translate Words:  If you are not fluent in Spanish then use Google Translator and convert English words into Spanish. Make a list of your favorite English words and then convert them into Spanish.
4-Use Synonyms:  If you like certain words but find them mainstream then search for their synonyms on internet. This will help you to find a unique name that sets your group apart.
5-Take Feedback:  Before finalizing a name, make sure that all group members are happy with the name. Do not forget to take feedback from them because they are also a part of group.
Related Post: All Time Unique & Powerful Innovation Team Names For Your Squad!
Conclusion
A group chat is the best way to have discussion with your family or friends, make plans and have a lot of laugh. To making your chatting experience more amazing and exciting, we have listed best Spanish names in the list. We hope you like them. If you also have any famous Spanish words or terms in mind then do share with us in the comments section.