If you and your friends are good skaters and pros of skating skills, then roller derby might be the best sport for you. Roller derby is a skating competition played between two teams of fifteen members.
The grace and beauty of skating make it the most exciting sport to play.
However, picking a perfect name for a roller derby team is the most difficult task for any team, especially when you have so much to consider.
Your team name is something that is going to define you guys for the rest of the competitions, so make sure that you pick something that suits your team members.
Your team name should make the other teams quake with fear or nervousness.
Roller Derby Team Names | Old, Girl, Punk, Funny, Female Team Name Ideas for Your Squad 2022
When you are deciding on a name for your team, it would be better to draw inspiration from your favorite skaters or basic skills of skating.
We have listed 60+ roller derby name suggestions after taking inspiration from skating techniques and famous skateboard players.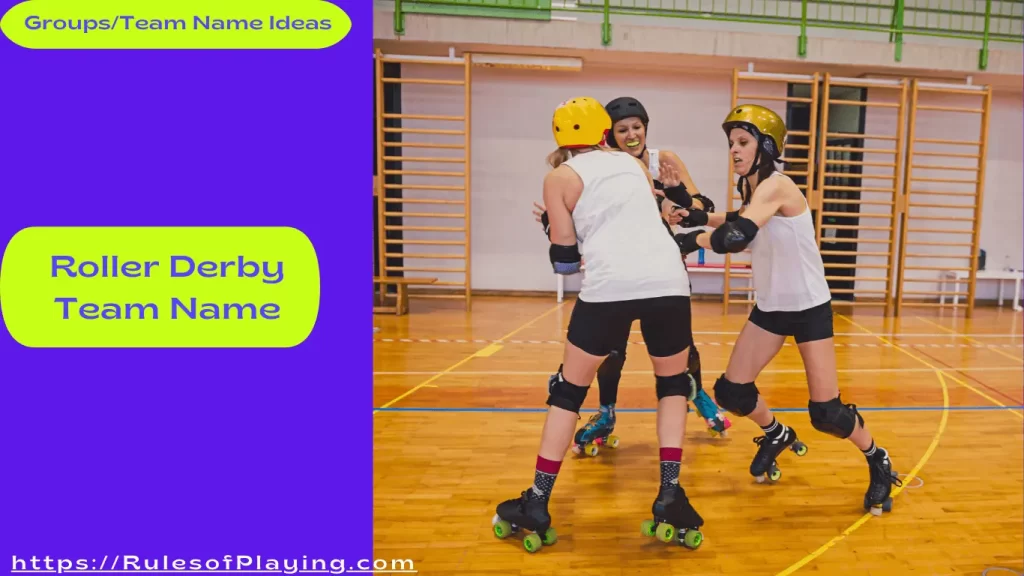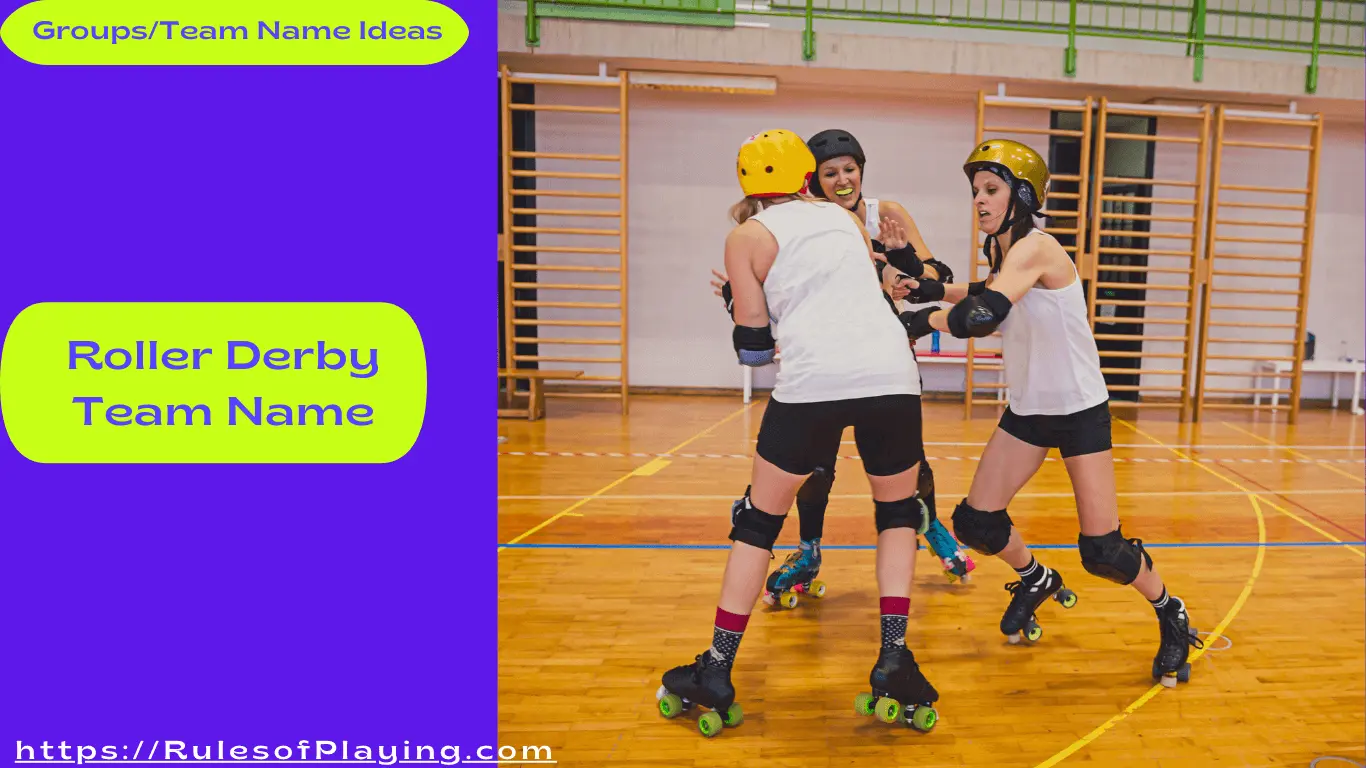 So, whether you are looking for a tough name or a girly-girl name, this list got you covered. Feel free to pick any name from this list and show everyone who you guys truly are-not weak, but strong and fearless.
1. Badass Babies.
2. Bad Skaters.
3. Brutal Barbies.
4. The Queenbees.
5. Crazy Skaters.
6. Derby Dolls.
7. The Spice Girls.
8. Sadistic Queens.
9. Eves Of Massive Destruction.
10. On The Roll.
11. Rock n Roll.
12. Roller Girls.
13. Dirty Birdies.
14. Cruising n Bruising.
15. Roadside Punchers.
16. Smash Girls.
17. Black-eyed Beauties.
18. Toxic berries.
19. Technical knockouts.
20. Black heart maidens.
21. Ruthless and toothless.
22. Knockout skaters.
23. Rolling ebolas.
24. Proud Gold diggers.
25. Thrashing skates.
26.Hot lap bunnies.
27. Lead jammers.
28. Cock blockers.
29. Grand slammers.
30. Hip whip Chicks.
31. Chicks with kicks.
32. Split lip hotties.
33. High ponytails.
34. The mockingbirds.
35. Angels of fury.
36. Dora-the destroyers.
37. Ladies of luck.
38. Lady Macdeath.
39. Unholy skaters.
40. Roller toasters.
41. Mighty crashes.
42. Blocking ladies.
43. High sox.
44. One skate wonders.
45. Skating queens.
46. Scrambled legs.
47. Hot shots.
48. High spirits.
49. Skating geeks.
50. Skating Butterflies.
51. Dynamite explosions.
52. Bashing Suzies.
53. Roller kitties.
54. Honey bunnies.
55. Game changers.
56. Rising stars.
57. Dazzling divas.
58. Mother truckers.
59. Smarty pants.
60. Rollypops.
61. Contagious birdies.
62. Max penalties.
63. Girls on the rocks.
64. Beyond limits.
65. Crash to test.
66. Limit pushers.
67. Solid as rock.
68. Untameable chicks.
69. Born skaters.
70. Whip crackers.
Tips For Best Roller Derby Team Names
Create your own team name using the following guidelines:
1. Think About Your Team's Qualities:
Think about your team members and write down words that come to your mind. Do you think your team is too strong? Or do you think you girls are just a band of misfits who happen to love roller derby?
Thinking about these traits will help you in generating lots of unique words.
2. Use Professional Players As Inspiration:
If your team members have a favorite skateboarder that they all admire, then you can use that player's name and incorporate it into our team name.
3. Take Inspiration From Roller Derby's Rules:
Roller derby is a sport that includes so many rules, strategies, and tactics like jams, blocking, boating, etc.
You can use these terms and incorporate them into a team name.
4. Show Appreciation For Your Team's Potential:
Whether your team is perfect or not, think about your team's talents and use motivating words that encompass them.
Your roller derby team name can be funny as well as motivational, so you have total freedom to choose whatever name you prefer for your team.
Conclusion
Roller derby is a feminist sport for women escaping from narrow-minded society.
Choosing a perfect team name is the best way for women to show everyone who they truly are. Names have power.
They have the power to create a lasting impression so pick any name from this list to show everyone that you are not helpless or weak; in fact, you are strong and fearless.