A prayer group is a gathering of worshippers who come to pray to God together.
In these groups, there is a leader who guides and encourages the group members to pray more effectively, not as a group but individually too.
These prayer groups are of great help as they create an atmosphere of love and trust where the faith of members in Christ grows stronger.
If you are also interested in creating your own prayer group, then trust me, it is an easy task.
However, the first thing that you are going to need to make your group attractive and appealing is a prayer group name.
Unfortunately, many people consider prayer groups to be boring. They do not feel motivated or excited to attend a prayer group.
That is because the default mode of every church is to pray for the sick only.
This makes them lose interest. Your prayer group name should be welcoming and creative enough to attract more people.
They will automatically show interest in your group when they feel that your group is welcoming and gives people permission to pray at their own level of comfort.
Prayer Group Names Suggestions  & Ideas | Best, Unique, Powerful Prayer Group Names
Keeping this in mind, we have arranged a list of 50 group name suggestions that you are definitely going to like. But if you want to create your own group name, then check out the guidelines at the end of this article.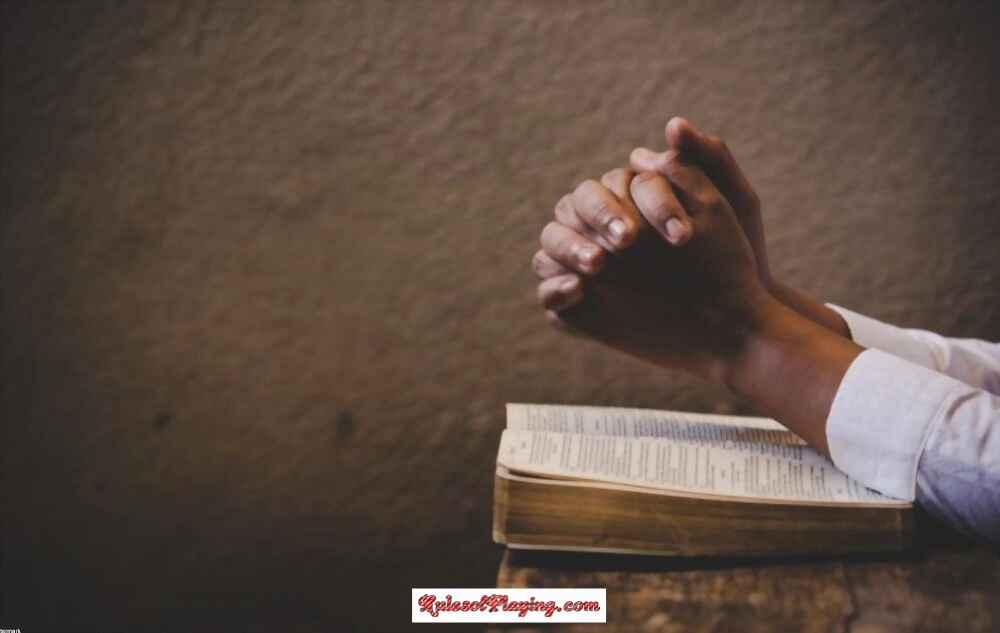 We have arranged a list of Unique, Inspiring, Creative and Positive group name suggestions for you below:
Unique Prayer Group Names
The most attractive groups are those that have a unique name and strong leadership.
A unique name not only makes your group strong among other groups but also shows how focused your agenda is and how well-organized your group is. So, here are some unique suggestions for you:
Devoted To Him.
The Purpose.
Obeying God.
Group Of Faith.
Bible-men.
Be The Light.
The Prayer Circle.
Followers Union.
Faith In Jesus.
Pray Away.
Eyes On Christ.
Stream Of Mercy.
Related Post: List of Unique Christmas Team Names
Inspiring Prayer Group Names
A prayer group is a gathering where worshippers gather to praise God, plead with him and share their needs with the group.
A prayer group is not a force-to-do event. People will only join your group when they feel the vibe.
That is why your group name should be inspiring enough to encourage people to join your group. So, here are some inspiring name suggestions for you:
PathFinders.
We Will Thrive.
Inspiring Devotion.
Serving Others.
Seeking The Light.
Jesus Is Our Strength.
Driven To Obedience.
Eat, Pray, Love.
Delivering Hope.
Let There Be Light.
Ground Breakers.
The Believers.
Creative Prayer Group Names
A creative group name not only shows how well-organized your group is but also shows that your group is not boring or dull.
You attract more people if your group has a creative and inventive name. That is why we have listed some creative suggestions for you below:
Comfort In Christ.
Soul Fuel.
Eyes On Jesus.
We Believe.
Faith Restored.
A Matter Of Faith.
In Name Of God.
God's Army.
Soul Guards.
A Light In Darkness.
Place For Discipleship.
Finding Jesus.
Salvation Army.
Unity In Jesus.
Positive Prayer Group Names
Your prayer group name should spread positive vibes to the members to come forward and pray together to God.
It should be encouraging and motivating enough so that the members forget their anxieties and get stronger in dealing with the issues in their personal lives.
To give you some inspiration, we have listed some best positive name suggestions that will definitely attract more members to join your group:
Firm In Faith.
Love For God, Love For People.
Sharing And Caring.
Alone Yet Not Alone.
Awaiting His Guidance.
Breaking The Silence.
Called To Greatness.
Victory In Jesus.
Refreshed Souls.
Gather For Mercy.
Courageous Ones.
Drawing Close To Him
How to Find a Prayer Group Name
Here are some guidelines which will help you to create your group name in no time:
1. Take Inspiration:  You can take the best inspiration from Bible. Is there any specific verse that you like?
Is there any concept of your religion that you like? Use your favorite verses or quotes to create a unique name.
2. Choose Positive Words:  Your group name should be positive, welcoming, and inspiring. You should choose a group name very wisely because it shows the potential and agenda of your group.
3. Choose Words That Reflect the Purpose Of Your Group:  Is your group for women only? Is it for adults? Or is it for retired people?
Keep your group's style and demographics in mind, and then find a name according to that.
4. Choose Small Words: Do not go for long words because people will lose interest in your group name quickly.
Choose words that are simple, catchy, and easy to remember.
Similar Post: Creative & Inspirational Leadership Team Names 
Conclusion
There you go! We have written many suggestions for you to choose from. One last thing- do not worry if there are fewer people in your prayer group.
Just focus on those who are still there. We are sure that after using a good name, you will definitely attract more people to your group.