Bowling is the most fun game you can play with your friends. One of the most fun activities when you are playing in a team is to come up with a team name.
However, coming up with a unique team name is a difficult task. Nowadays, using inappropriate or dirty team names is a common thing.
While most of the players prefer conventional-sounding names for the team, some like to stand out with different and unbelievable names.
If you also want your team name to sound dirty and witty, then this list is for you. Use them at your discretion. Don't say we did not warn you.
Dirty Bowling Team Names | Funniest Dirty Squad Names
We have listed 60+ inappropriate and dirtiest name suggestions that will definitely make everyone wonder what's wrong with your team.
We cannot say that we are proud of them, but for you, we have compiled this list of dirtiest team names.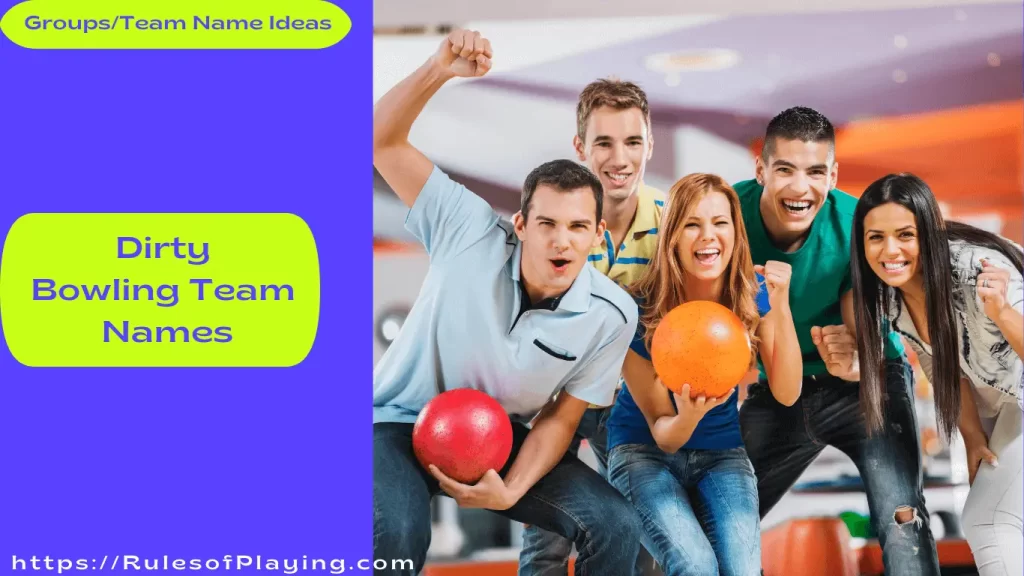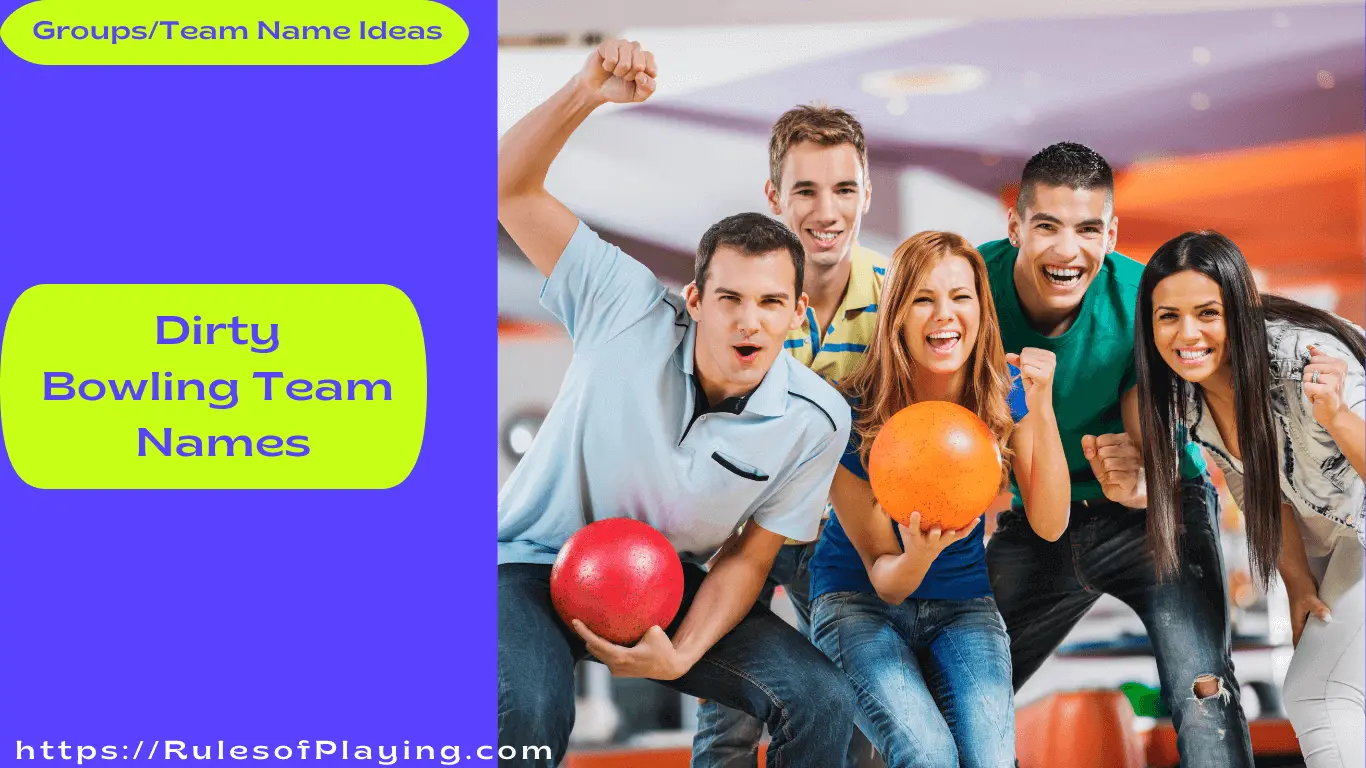 So, take a breather and enjoy the following dirty names guaranteed to make you and your team laugh.
If some of the names listed below are not as filthy as you wanted them to be, then do not worry; just create your own team name using the guidelines listed below this article.
1. Dirty dozen.
2. Octopussies.
3. Fire down below.
4. Big Daddies.
5. Fit For Tat.
6. Stand And Deliver.
7. Gone In 5 Seconds.
8. Hard Hitters.
9. Gold Hands.
10. Trash Talkers.
11. Slip n Slide.
12. Stealthy Strikers.
13. Wicked Balls.
14. Ball Scratchers.
15. Bumpy Jumpers.
16. Bowelmates.
17. Bi-polar Disorder.
18. The Strokers.
19. Entering The Void.
20. Morning Pills.
21. Dirty Marks.
22. Cunning Hits.
23. Multiple Scoregasms.
24. The Bashers.
25. Into The Pins.
26. Hard Balls.
27. Rolling & Hitting.
28. Be Low Us.
29. Changing Directions.
30. Knocking you down.
31. Irritable Bowl Movements.
32. The Gutter Gang.
33. Grabbing Balls.
34. Pin Heads.
35. Ball Attack.
36. Filthy Trash.
37. We have got balls.
38. Gutter Minds.
39. Bouncing Balls.
40. One Hit Wonders.
41. Getting Hard.
42. The Banger Bros.
43. Ball Jugglers.
44. That's What She Set.
45. Holy Rollers.
46. Three Fingers Mary.
47. How I Bowled Your Mother.
48. Filthy Shots.
49. Big Balls Movement.
50. Unholy Alliance.
51. Strike My pins.
52. Three Finger Work.
53. The Jerking Dudes.
54. Split Personalities.
55. Buts And Guts.
56. Pin Busters.
57. Bunch Of Shitheads.
58. Pinomenal Actors.
59. Greasy Balls.
60. Pair And Spares.
61. Three Holes Magic.
62. Big Ball Theory.
63. Pin Intended.
64. Ball Slappers.
65. Rough Sets.
66. The Nobowlmen.
67. Greasy Trollers.
68. Split Heads.
69. No Balls.
70. Strike My Pins.
Tips to Create Your Own Dirty Bowling Team Name
Create your own dirty team name using the following tips:
1. Use Synonyms:
Some of the synonyms of dirty, like grubby, grimy, greasy, or yucky, can make hilarious dirty team names.
You can use a single-word name or merge descriptive words into it to create hilarious team names. For example, Filthy creatures, Grimy souls, etc.
2. Use Puns:
Adding puns is the best way to make any name humorous. You can use inside jokes or use sarcasm to reflect the ridiculous habits of your team members.
Be as funny as you want. You can also use your team members' embarrassing memories to create a dirty bowling name.
3. Use Alliterations:
The easiest way to create a dirty bowling team name is by using alliterations.
You can pair dirty words that you can think of with words of the same letters. You can use names like 'Dirty dudes,' 'Gross Group,' 'Bad Balls,' etc.
4. Involve Your Team Members:
To make sure that your name is hilarious enough to make everyone chuckle, make sure to include your entire team in the name selection process.
After that, finalize the one that makes everyone laugh the most.
Conclusion
There you go! The above-listed names include a variety of slang words perfect for any dirty game.
These names might not seem hilarious at first glance, but once you say them aloud in front of your friends, you will realize how filthy or funny they are.
So, feel free to use any of them to make your team chuckle during the whole competition.