Spring is the most lively and cheerful season. It is also said that Earth gets alive during this season. It is the time when the flowers bloom, trees start to reproduce, green leaves appear on trees, and nature becomes more beautiful.
After cold weather, spring brings news of freshness. The most exciting thing is that all important celebrations take place during this season like Easter Day, Father's Day, Mother's Day, Earth Day, Holi, Eid, Passover, etc.
It is the perfect time to be active and head outdoors to get back to activities. This season gives us the perfect opportunity to spend quality time with our family members and embrace our bond with each other.
We can take part in plenty of activities and enjoy the beauty of nature.
But whether you are taking part in sports or any other activity, you still need a cheerful team name, right?
That is why we have written this article to make your Spring festivals more amazing and exciting.
Spring Team Names | List of Funny, Cheerful, Creative & Cool Spring Team Name Ideas 
We have written 47 epic Spring team name suggestions below that will definitely cheer up your mood.
However, if you are interested in creating your own Spring team name, then do checkout the guidelines at the end of this article for some fresh ideas.
We have arranged a list of Creative, Funny, Cheerful, and Cool Spring-themed team names below: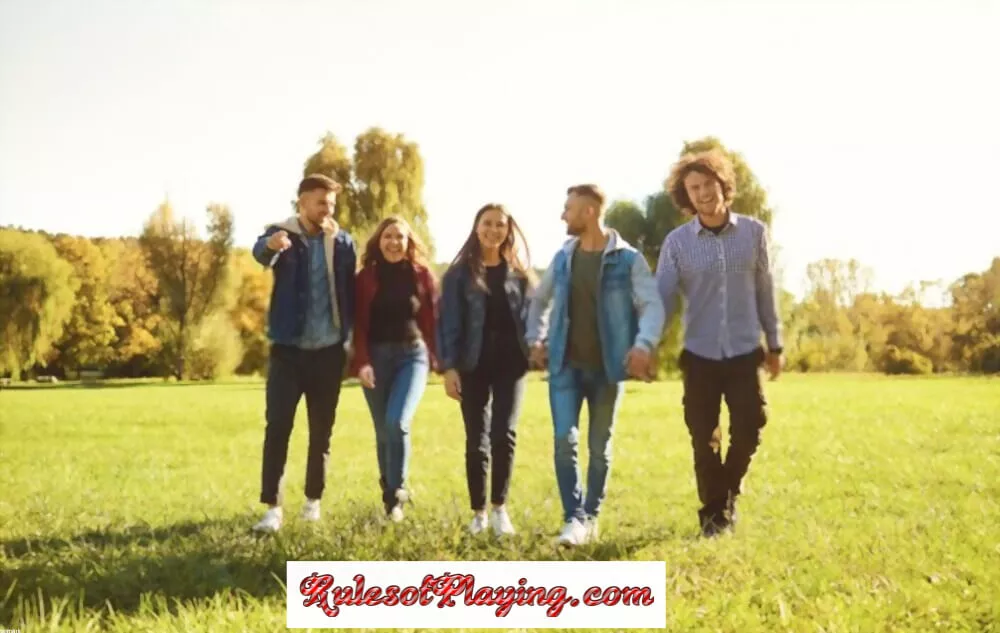 Creative Spring Team Names
Spring Season gives you plenty of time to learn something new, get creative, get involved in exciting activities, and spend quality time with your family members.
Keeping this in mind, we have listed some creative name suggestions for you that will make your team star of every activity.
Fresh Beginnings.
Essence Of Spring.
Spring Warmup.
Victory In The Air.
April Showers.
Spring Positivity.
Springtime Madness.
Flower Power.
Nature Lovers.
Green Gang.
May Flowers.
Last Bud Not The Least.
Related Post: Creative Faction Names List 
Funny Spring Team Names
A funny team name is the best way to make any activity lively and exciting. There is no better feeling than spending time and sharing a good laugh with your family members.
Below, we have listed some hilarious suggestions that will not only make everyone in the gathering chuckle but also enhance your bond with your loved ones.
Allergic To Pollen.
Watermelon Club.
Working Bees.
April Fools.
Garden Gnomes.
Bad Seeds.
Crazy Daisies.
Lush Gardens.
Striped Candies.
Lazy Ladybugs.
Refreshing Drinks.
Red Popsicles.
Cheerful Spring Themed Team Names
Spring is the season of rebirth. It is the time when you get plenty of time to think and bring positive changes in your life.
This season gives such positive vibes. The fresh air, beautiful flowers, and mesmerizing nature make our spirits high and cheerful.
For your inspiration, we have listed some amazing suggestions below that will definitely cheer you up.
Fresh Flowers.
Happy Spring.
Rose Petals.
Nice Re-leaf.
Cheery Blossoms.
Sun-shines.
Chirping Birds.
First Dip Of Spring.
Blooming Flowers.
Spring Girls.
Spring Newness.
Going Floral.
Cool Spring Team Names
In every activity, a cool and catchy team name plays an important role. It holds a team together and makes your team look the coolest among other teams.
That is why, to make your family time more amazing and exciting, we have listed some cool team name suggestions.
These names will definitely make your team excited about nature and all that it offers during this amazing time of year.
Spring Forces.
Tulip Troop.
In High Spirits.
Flower Girls.
Splash Squad.
Marching Into Spring.
Green Leaves.
Spring Breakers.
Pastel Pals.
Green Gang.
Pollen Power.
Related Post: List of Powerful Cool Clan Tags
Guidelines; How to Create/Find Your Own Spring Team Name
Below are some guidelines which will help you to create a unique and amazing team name:
1. Choose Words That Reflect Spring Season: Spring is a season of colors, freshness, positivity, and happiness.
So, make sure to choose positive and amusing words that reflect the Spring season.
2. Make A List: What comes to your mind when you think about the Spring season?
Make a list of all the words that come to your mind, and then create a name from those terms. For Example, Flowers, Greenery, Freshness, Hope, Sunshine, Petals, etc.
3. Take Inspiration from Your Favorite Things: Spring is a season when different unique flowers bloom and cute animals awake from hibernation.
You can take inspiration from so many things around you.
Gather all your team and make a list of their favorite things about Spring. This will help you to shortlist ideas.
4. Use Fun Words: The best way to make your team name unique and epic are to add humor or puns. A hilarious team name will always make your team feel lively and excited.
Conclusion
The Spring season is considered a season of colors, hope, optimism, freshness, and happiness.
So, make sure to choose a team name that reflects the season. Boring and dull names will just make everyone lose interest in your team.
That is why we have listed the best and most epic suggestions for you to make your team attractive. Hope you like them!