A mom's group is a gathering where all mothers discuss their new babies. You might have so many friends, but what if their kids are much older than your kids?
Also, you want to share your sentiments or worries after having a baby, but everyone is busy in their lives.
That is where a mom group plays an important role. This place provides a worry-free environment where you can meet other moms who are also excited to discuss baby stuff with you.
Mom Group Name Ideas | Funny Mommy, Cute, Super Hero, Stronger Names For Moms & Parent Groups

However, another important thing is to choose a mom group name, a name that is unique and strong enough to encourage every mom to step forward and take part in this group.
If you are struggling to find the best mom group name ideas, then do not worry; we got you covered.
We have written plenty of suggestions in this article, so we have high hopes that you are definitely going to find a perfect name here.  In this article, we have listed names under different categories, which are:
Parents Group Names Ideas
What is the first thing that comes to your mind when someone asks you, "What is the most valuable thing in your  life?"
I know the most common answer is parents, right?  No matter how hard life gets, they are always there for us.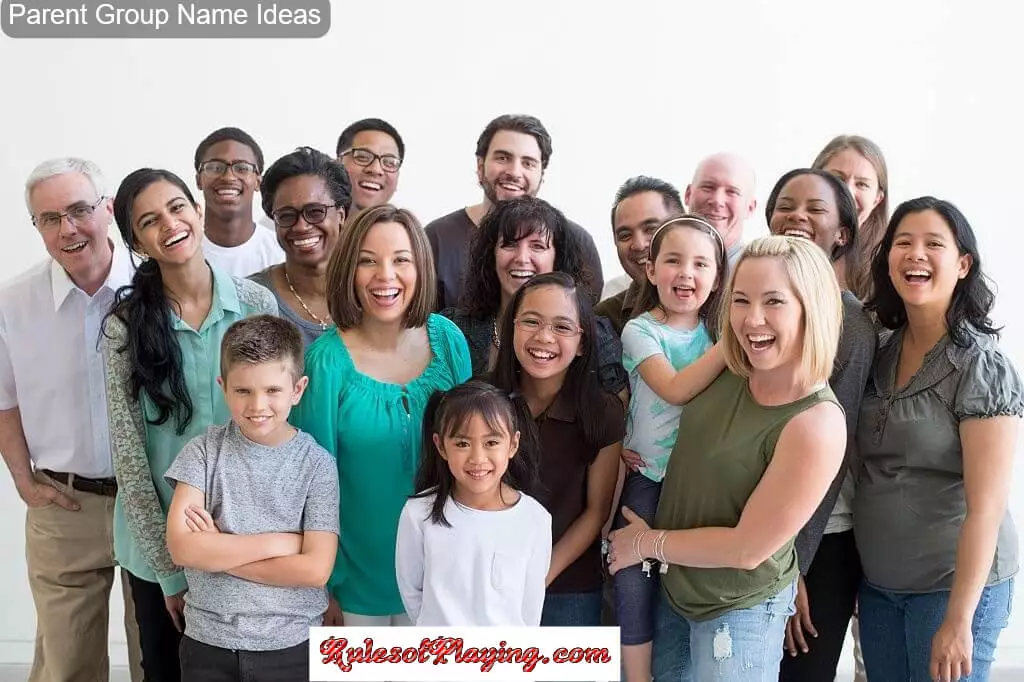 We can never think of living without them. To increase this bond, we have listed some best parents group name ideas in this list that you are definitely going to like.
Masters Of Discipline.
Family Squad.
Parents In Action.
Together Forever.
The Herd.
Champs.
Role Models.
Never Far Apart.
The Fixers.
Good Vibe.
Related Post: Funny Family Group Chat Name Ideas For You!
Names for Parent Groups

Parents are the most important assets in our life. They have always been there to solve our every problem. We know we can always rely on them for anything.
We have written some best options for your parents' group. This is one way to show how much you adore them.
Pals.
Honey Bunch.
The Bosses.
My Everything.
Forever Love.
My Superstars.
Munchy Ties.
Heart Bonding.
Coolest Folks.
Shining Stars.
Funny Mommy Group Team Names
Even in anger, our mommies look so cute, no? They may scold us, but no one can love us more than them.
I tried to write some hilarious names for mommy group teams that will definitely make them laugh.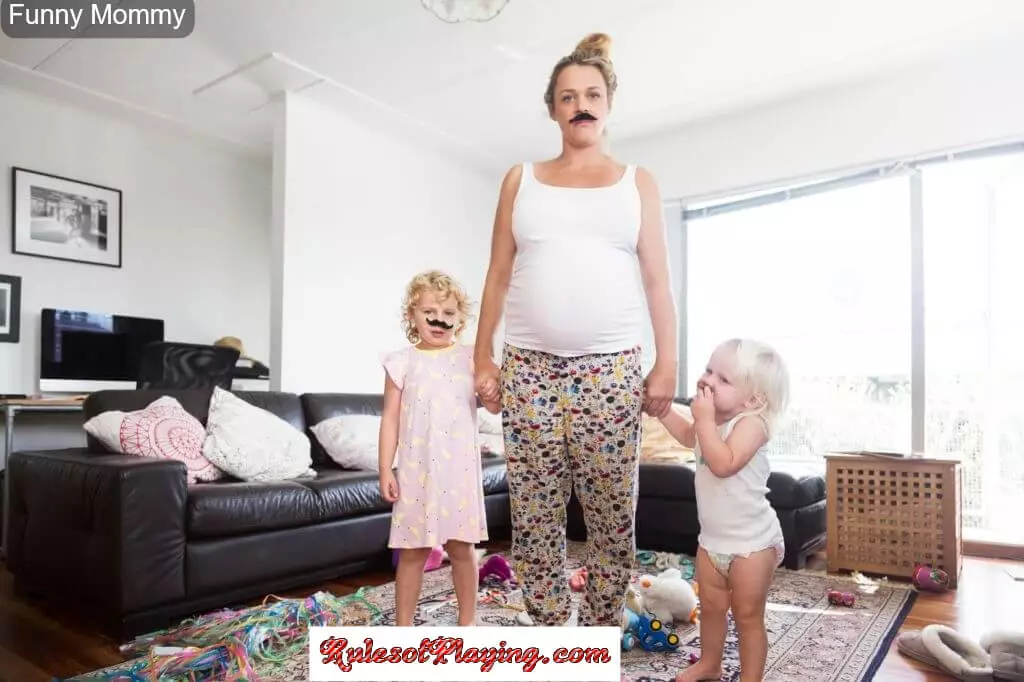 Yo Mama!
Home Queens.
Food Experts.
Supreme Leaders.
Early Birds.
House Captains.
Petite Mommies.
Momzilla.
Hot Genes.
Fearless Moms.
Good Mom Names

A mother is really a blessing in our life. We cannot repay her with any materialistic thing in this world for the love and care she gives to the whole family.
But still, we can choose a good mom name for her as a token of gratitude. We have written some options in this list.
With these names, you can not only show her respect but also show the emotions that you have in your heart for her.
Queen Bee.
Angel.
Mommy Darlin'.
Ana.
Dynamom.
Bunny Mummy.
Sweetheart.
Mana.
Mama Bear.
Momstar.
Cool, Cute Mom Nick Names/Usernames

Our mothers play multiple roles in our life. They act as our teachers, friend, role model, and many more.
Based on that, you can choose so many nicknames names for your mother.
For many people, mama, mommy, or mom is a good nickname, but to stand out among others, use the following cute nicknames.
Your mom would surely get surprised after listening to a creative and cute nickname.
Mumsy.
Queen.
Mimsey.
Mommykins.
Maa.
Minny mo.
Mamacita.
Meema.
Momsy.
Momsta.
Funny Contact Names for You Mom
There are so many fun ways you can use to make your mom laugh.
If your mom is more than a friend to you, then you can save her contact with some funny name.
This will not only make your mother smile but also confuse your friends that it is really your mother who is calling you.
We have written some pretty epic and hilarious suggestions for you in this list. Choose any name from this list that represents her cool attitude.
The Rule Maker.
Angry Bird.
Powerhouse.
Alarm Clock.
Ther-mom-meter.
Problem Solver.
Om Nom Mom.
Grocery Reminder.
Partner In Crime.
Major.
Hitler.
My ATM.
Momzilla.
Her Majesty.
High Court.
Strong Super Hero Mom Group Names

Who needs a superhero when you have a mom? In this list, we have written some strong and epic name suggestions for mom groups.
These attractive and epic names will attract other people to your group too.
Stronger Mommies, Stronger Kids.
Mothership.
Supportive Squad.
Rockstars.
Swaggy Mommies.
Super Moms.
Mommies Know It All.
Mommies On Duty.
Cool Moms.
Moms Alliance.
Points to Consider While Creating a Mom Group Name
With these points, you will definitely be able to come up with a group name in no time
1. Take Inspiration: Take inspiration from words that describe the mother or parenting. Brainstorm a list of words to show your experience of parenthood.
2. Use Humor: Use Humorous words to put other moms at ease who think that parenting is tough.
3. Think Out Of The Box: Do not go for names that are already taken. Be as creative as you can.
4. Use Words From Your Daily Life: There are several typical items that you use daily. Make a list of those baby equipment as an inspiration to come up with interesting names.
5. Shortlist Ideas: Write down all the ideas that come to your mind. This will help you to shortlist best ideas.
Related Post: Cute & Clever Women Ministry Names for Your Squad!
Conclusion
We can all agree on this that our moms are the superheroes in our lives. No one can ever adore us like our mothers.
That is why we tried to list as many awesome suggestions as possible. Feel free to pick any name from this list to make her happy.