Whatever couple name you should choose, let it be cute, comedic, and creative. Add the flavor of fun, life, and romance. Scroll down and hit our 77 best couple Names recommended for you!
Bonnie & Clyde, Tom & Jerry, Batman & Robin, Mickey & Minnie, we have no idea who invented these names, but they surely became famous all over the world.
Nicknames or duo names like these are the best way to add fun and spark to any relationship.
Especially when you are in a game and performing with your partner, these names make you the center of attraction among the rest.
If you are also taking part in any game with your partner but you are confused about finding a perfect name, then you are at the right place.
We have arranged a list of the best and most unique names that will not only make you and your partner smile but also enhance your bond.
List of Couple Team Names

We have arranged a list of the best couple team names, funny couple team names, and cool couple team names to help you in decision making.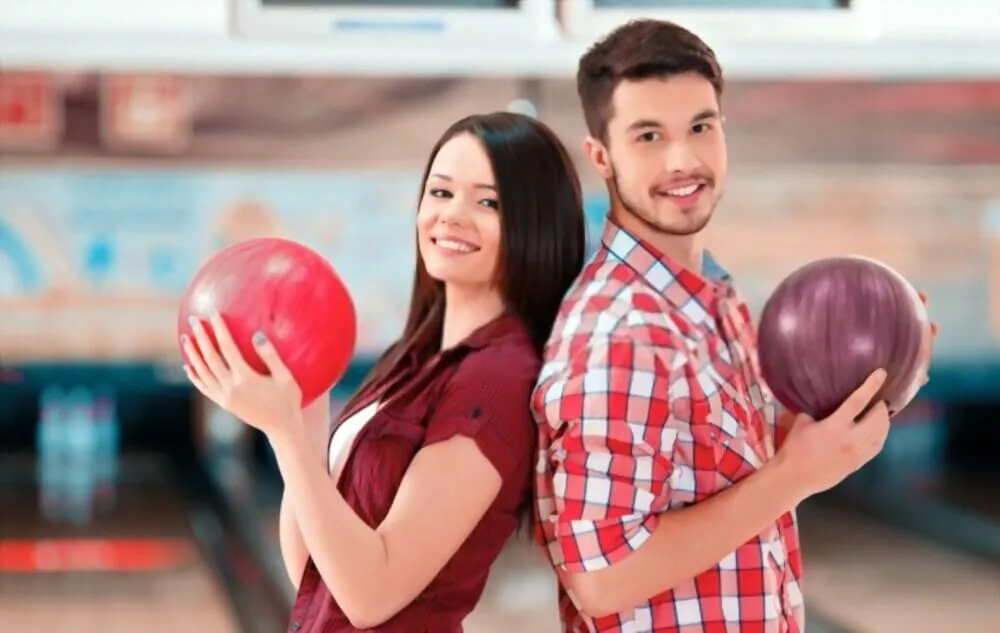 Best Couple Team Names

Here is the list of best couple team names that will definitely make your couple more unique and creative than others:
1. The Better Team: Not an Easy Target
2. Together Forever: Cutest couple of the day
3. The Dynamic Duo: You will always find positivity
4. Too hot to handle: No one can match the elegance of this couple
5. Guilty in Love: We cannot blame them, right?
6. The Purrrfect Couple: Cat lovers spotted)
7. Bonnie & Clyde: A couple who does everything together
8. Terrific Baes: Extremely good
9. Alter Egos: Very Intimate and trustworthy people here
10. Toast to Us: They are their own favorites
Related Post: 100+ Powerful Team Names to Energize Your Team!
11. Fantastically Drastic: Extremely good-looking couple
12. Catch us if you can: Far from your range
Funny Couple Team Names

Your couple automatically becomes more interesting and lovely if you are your partner are best friends before any other relationship.
Here is the list of funny team names to show everyone how goofy and funny you both can get:
13. Double Trouble: They create mess wherever they go
14. Love So Mochi: Too much love in the air
15. Brewtiful duo: The brew couple of the day
16. Lock & Key: Just like these two things do not work without each other, this couple cannot do anything alone
17. Scrollmates: These two surely spend a lot of time on the internet
18. Tom & Jerry: They always fight but still cannot live without each other
19. Fingers crossed: Probably waiting for a miracle now
20. My girlfriend is the best: We all know who finalized this name
21. Buy one get one free: They are inseparable
22. Beauty & The Beast: Oops. No words
23. Not on a Break: They are pretty obsessed with the FRIENDS series
24. We're cheesy n we know it: Embarrassingly emotional and romantic
Related Post: Best Funny & Powerful Spartan Race Team Names
Cool Couple Team Names

Here is the list of cool couple team names to show everyone how smart and cool your bond is:
25. Disco Divas: Real party animals
26. Scoremates: Definitely here to win together)
27. Ice & Fire: Game of Thrones fans out here
28. Lovie Dovie: You cannot help but adore them
29. Choccie & Biccie: Too much sweetness, no?
30. Crime Partners: They add colors to each other's life
31. The Incrediballs: Couple with extraordinary skills
32. MopsyPopsy: Mop means fool. Ain't we all fools in love?
33. The hotshots: Exceptionally able person
34. Gruesomely Awesome: Extremely Impressive couple
35. Team Busters: Watch out for this couple
36. Crazy Amigos: Best friends first, bf/gf later
37. The Lobsters:  Inspired by Friends series
Guidelines on how to Create Your Own Couple Team Name

If you want to create a name of your own, then we have a solution to this problem too.
Whatever team name you choose should give the same vibe that you give off as a couple.
That is why we have written some tips for you here
If you are still confused about the names listed above and want to create your own name to show everyone how close your bond is, then it is also a piece of cake.
Just follow these guidelines to come up with a perfect name that everyone in your circle will love:
Make a List of Your Favorite Things

Think about what you both have in common, what are your favorite shows or movies, where you both mostly prefer to dine, or what is your favorite food.
You can also take inspiration from real-life couples. You can also create a name that relates to your favorite food items like mac & cheese, rum & coke, or with couples from tv shoes like Chandler & Monica.
Ask Your Friend to define your Relationship.

You can also take help from your friends. Ask them how they see you as a couple. No one can describe you better than your friends.
An outside perspective from your friends or family members will definitely help you to shortlist ideas and phrases that will help you in creating a perfect name.
Combine Your Names

You can also combine your names to come up with a perfect word. For example, look how these names combine; Priyanka & Nick can turn into Prick.
These combinations of names will surely make everyone in your circle laugh and make your couple more interesting.
Discuss with Your Partner

List down all the possible names and discuss them with each other. Sometimes, a name might sound good in your head, but it does not make sense when said aloud.
That is why feedback from your partner is very important. We hope that these tips will help you to create your own ideal name.
Also Read: Powerful Family Feud Team Names for You
Conclusion
Interesting couple names surely make the game much more interesting. After all, who does not like being the center of attraction at a party?
If you also have some ideas, then do not forget to tell us in the comments sections about them too.