No matter what field of work you are in, teamwork is the best way to ace every task.
In an organization where hundreds of employees work, it gets important to choose team names for groups.
When they are assigned a good name, then that name becomes a motivating factor for them to work hard.
Coming up with a perfect team name is a bit difficult and sensitive. But if you find the right team name, then you not only build the team's confidence but also create a good impression of your team in a competitive environment.
List of Team Names for Work | Funny, Catchy, Cool, Professional, Powerful Working Team Names
A team name is a team's identity, so you need to make sure that you come up with a name that unites your team and helps you to stand out among others.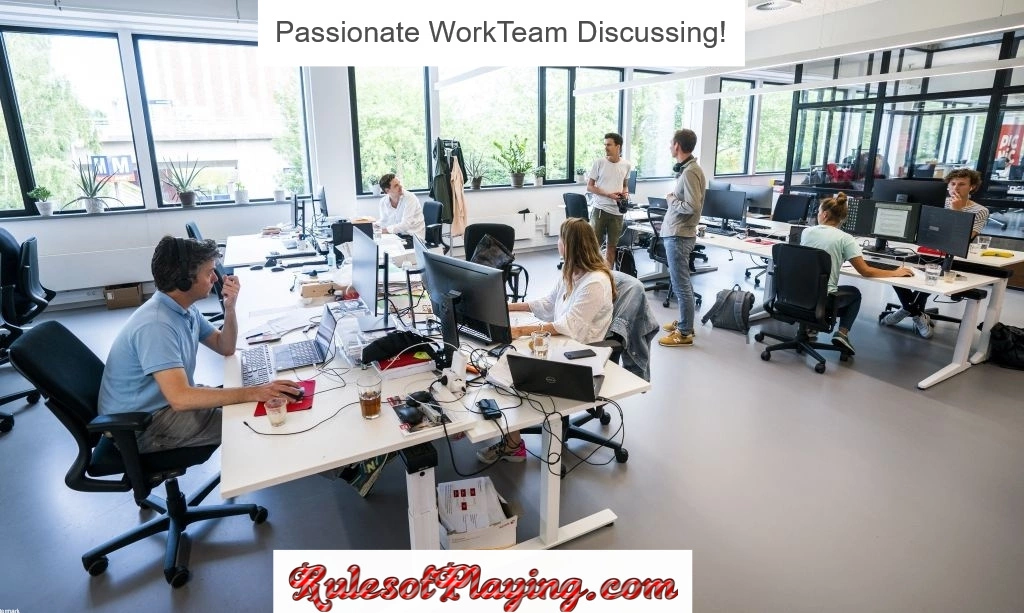 In this article, we have arranged a list of 200 work team names that are appropriate for any work environment.
We hope that these names will help you to achieve a united team. But if you want to create your own work team name, then read the tips at the end of this article for some amazing ideas.
Good Team Names for Work

Finding a good team name is pretty time-consuming and hectic. But luckily, you do not have to do a lot of searches now.
We have arranged a list of some good name suggestions below. Any of these names will definitely encourage your team members to work hard and improve their productivity.
Concept Creators.
The Scorekeepers.
Innovation Squad.
Goal Achievers.
Planners On Mission.
Optimistic Pals.
Marketing Wizards
Positive Energies.
Geniuses At Work.
Work As Usual.
Creative Minds.
Market Experts.
Following The Commands.
Problem Solvers.
We Can Do It.
Best Dealers.
Back To Work.
Energetic Peeps.
Good Synergy.
Passionate Achievers.
>>>>  Similar Read:  61+ Names Listed For Case Study Competition
Catchy Team Names for Work
In a competitive work environment, it gets pretty difficult to stand out among other teams, but with a catchy team name, you not only get the attention of everyone but also raise the bar of your team.
So, here are some catchy name suggestions for you to show everyone who is the real boss here.
Perfection Personified.
Purely Original.
The Accomplishers.
Highly Motivated.
Sales Geeks.
Mission For Commission.
Crazy Concepts.
24/7 Active.
Table Turners.
Creative Juices.
No Break.
Work Perfectionists.
Working Maniacs.
Devotion In Blood.
Workaholics.
Management Experts.
Scrantonicity.
Nerd Club.
Work Shenanigans.
Future Millionaires.
Cool Team Names for Work
Sometimes it gets necessary to choose a name that has the capability of boosting your team's spirit.
And for that, a cool team name is the best way to encourage your team members and show everyone how amazing your team is.
Below, we have listed some cool team name suggestions that will definitely make your team enviable.
Glam Pack.
Quality Guaranteed.
Best Than The Rest.
Work Now, Party Later.
Mind Benders.
Good Convincers.
Sky's The Limit.
Office Pals.
Duty Calls.
Promotion Is Ours.
Working Machines.
Hitting The Bar After This.
Creative Imagination.
Work Demons.
Digital Quest.
Sharp Instincts.
Brainbox Evolution.
Devils On Work.
Revolution Bringers.
Technocratic Army.
Funny Team Names for Work
All day work and no fun makes jack a dull boy. You are not bound to choose a serious team name.
You can also choose a fun and exciting name for your team to create a friendly environment.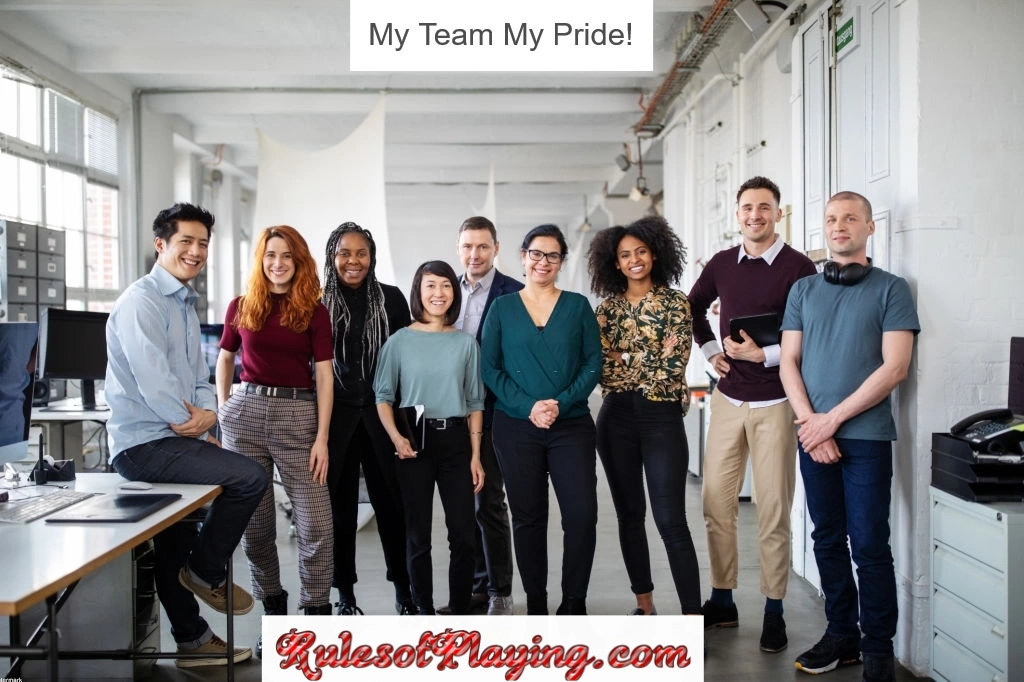 After all, a little bit of humor never goes wrong. Below, we have listed some hilarious team names that will definitely make your team members smile even in difficult tasks.
Trash Talkers.
It Is Rocket Science.
Power Nap Hour.
Office Comedians.
Always Hungry.
Trouble Is My Middle Name.
Money Is The Only Motivation.
Fluck Logics.
Already Tired.
Sleeping Beauties.
Coffee Addicts.
Barely Managing.
Office Comedians.
Hyperexcited Crew.
Mind Flucked.
Snooze Society.
Double Fun.
Break Time.
Dead Pals.
Destructive Ninjas.
Creative Team Names for Work
A good team name is one that reflects your team's capability and creativity. A creative team name creates a positive impact on the members and shows the true potential of your team.
Keeping this in mind, we have listed some creative name suggestions for your team below:
Innovative Bulls.
Team CBB (Closers By Birth)
IT Wizards.
Finance Captivators.
Executives Express.
Fanatic Minds.
Target Achievers.
Bosses In Sales.
Miracle Seekers.
Stealthy Lads.
Perfectionists Since Day 1.
Market Wanderers.
Mind Readers.
The Rolling Pack.
Over and Out.
Masters Of End Users.
Mystical Members.
Dream Team.
The Great Tycoons.
Creative Constructors.
Great Team Names for Work

Choosing a great name for your team is the first step toward success. A great name is the one that grabs everyone's attention every time it is called.
Moreover, it also unites your team members and creates a friendly environment that promotes creativity and productivity.
Keeping this in mind, we have arranged a list of some great team name suggestions below that will make your team look the best.
The Great Builders.
Technical Pirates.
Crunchers In Town.
IDEAL Team.
Record Breakers.
Sales Experts.
Bar Raisers.
Living Example Of Perfection.
The Fantastic Forces.
The Eliminators.
Hawk Insights.
Over The Top.
Quality Over Quantity.
Work Load Management Experts.
The Boss Ladies.
Goal Chasers.
Kickass Dealers.
Beauties With Brains.
Prosperity Pack.
Market Mongers.
>>>> Similar Reading:   33+Senior Group Names Listed For Your Squad
Unique Awesome Team Names for Work
There are millions of companies in the world. Since there are so many employees, the probability of finding a unique team name on the internet is probably zero.
Almost every name on the internet is either taken or too boring. If you are also tired of seeing the same old names in the search links and looking for some unique name suggestions, then check out this list.
This list contains unique and creative names that are new and epic. Feel free to steal any name that catches your attention.
Feisty Missioners.
Conceptual Developers.
Logistical Minds.
Non-stop Creativity.
Deadline Workers.
Corporate Trainers.
Professional Assets.
Pack Strength.
Success Is Ours.
The Only Pros Here.
Victorious Visions.
Famous Tycoons.
Goal Maniacs.
Market Magicians.
Spell Casters.
Burning Auditors.
IQ Level 10.
Explosive Thoughts.
Genuine Realtors.
Flawless Strategists.
Professional & Clever Team Names for Work
A professional name is one that reflects your team's vision and represents your team's perspective.
If your work environment is strictly professional, then check out these suggestions for some good ideas.
These names are professional enough to reflect your type of business and also witty to reflect your team's smartness and creativity.
The Trailblazers.
Elite Builders.
Passionate Pioneers.
Policy Makers.
Notorious Cubicles.
Sales Machines.
 Classical Invaders.
Incognito Tycoons.
Quality Insurance.
Power Explosion.
Expert Policies.
Passionate Entrepreneurs.
Fearless Seekers.
Qualifying Builders.
Technical Knockouts.
Tech Giants.
Qualifying Leaders.
Fair Dealers.
Marketing Geniuses.
Conceptualized.
Strong, Positive & Competitive Team Names for Work            
A strong and positive team name takes the spirit of team members to another level. It brings out the positive attitude of team members and enhances their motivation to work with more dedication.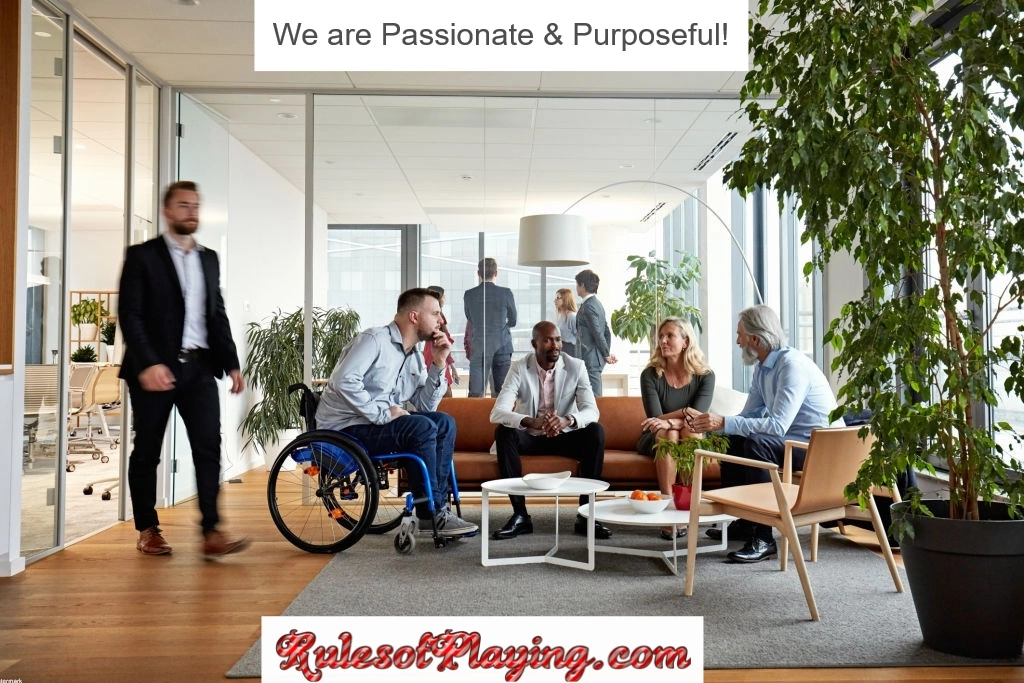 Keeping this in mind, we have arranged a list of strong, positive, and competitive names for you to show off your potential.
Goal Oriented.
Ideas Patrol.
Project Icons.
Dynamic Champions.
Sales Bolt.
Divine Assets.
Astonishing IT Giants.
Business Brainiacs.
Priceless Spammers.
Empty Coffee Mugs.
Free Thinkers.
Optimistic Hard workers.
Work First.
Front Line Workers.
Positive Energy Only.
Keeping Heads Up.
Visual Spectacle.
Cheer Up, Souls.
Intelligent Multitaskers.
Qualified Achievers.
Powerful & Witty Team Names for Work
A powerful and witty team name works as a booster for team members. It acts as a source of motivation for team members, which helps them to explore their skills.
That is why we have listed some epic suggestions below that you are definitely going to like. These names will evoke healthy competition in your workplace.
Market Dominators.
The visionaries.
Elite Leaders.
The 'Will do' Pals.
Working Forces.
High Potential.
Being Positive.
The Profiteers.
Cyberspace Cadets.
No Loose Ends.
Fix-It Squad.
High Ranked.
Self-Made Sensations.
Way To Glory.
Super Sellers.
Stock Market Experts.
Selling The Best Deals.
Dynamite Dealers.
Super Sellers.
The Ruling Tycoons.
How to Find Work Team Names?
Creating your own work team name is not as difficult as it seems. Below, we have written some guidelines which will help you to create a unique team name in no time.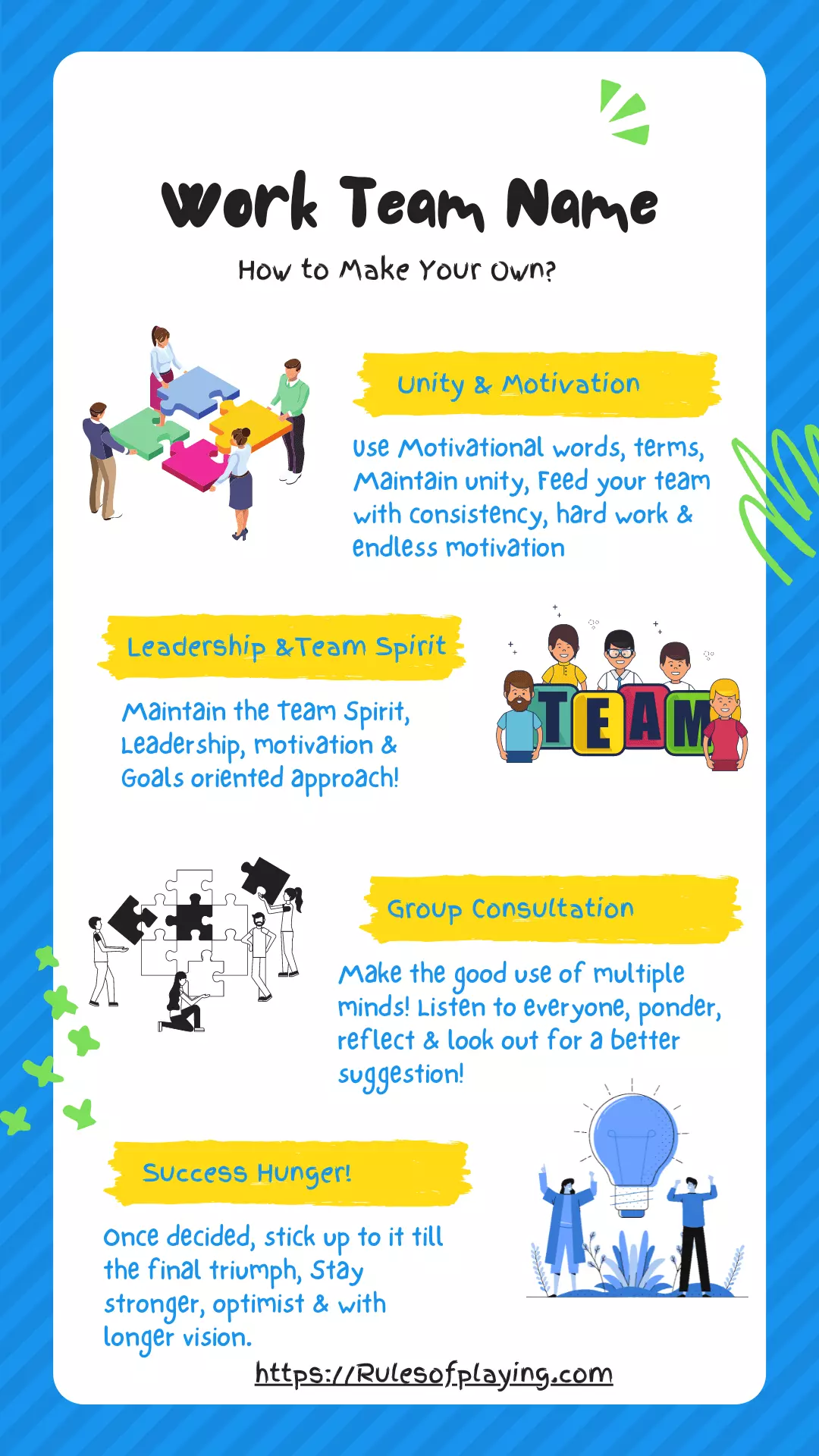 1.  Use Motivational Terms
Whatever you choose, make sure that is motivational and inspirational. In an organization where there is a constant load of work, team members do get tired or unmotivated.
Your team name should be powerful enough to give them motivation and strength to never give up.
2. It Should Convey A Message
Your team name should reflect your visions and goals. It should show your team's potential and capability. Only then will you be able to create a strong impact in your organization.
3. Choose Unique Words
If you want to shine in the crowd, then you should choose your team name wisely.
It should be unique and creative enough to make other teams underconfident about their team names.
4. Take Suggestions From Team Members
While choosing a team name, do not forget to include your team members too. Whatever you decide, make sure that all of you are on the same page.
This way, they will feel more important and encouraged to work with more dedication.
>>>> Related Post:  43+ Youth Choir Team Name Ideas Listed
Conclusion
A good team name is very important to motivate team members and promote efficient teamwork.
We have tried to write the best suggestions for you to make your work environment positive and friendly. All the names are fresh and have not been taken yet.
So, go ahead and pick any name that suits your team members' personalities.